Gala Honorees

Make a Tribute or Sponsorship honoring Stan and Iantha Sidell in our Heroes Gala Journal -  Click Here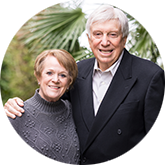 STAN & IANTHA SIDELL
Introducing Stan and Iantha Sidell:
Stan and Iantha Sidell have been pillars of kindness and inspiration for Friendship Circle for many years. Both born and raised in Washington state, over the years they have built many powerful relationships with the greater Seattle community.
Iantha is an active volunteer in many local and international Jewish organizations. As a semi-retiree, Stan ran his own real estate development company called NA Properties Inc. which he is still active in today.
Today they live on Mercer Island and are the proud parents and grandparents of 3 wonderful children and 6 beautiful grandchildren.
Business Honoree

Make a Tribute or Sponsorship honoring Bruce Mezistrano in our Heroes Gala Journal -  Click Here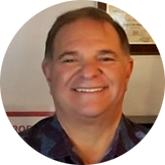 BRUCE MEZISTRANO
Introducing Bruce Mezistrano:
Bruce Mezistrano is the proud owner of Minuteman Press, Bellevue - a design, marketing and printing franchise. Bruce has been providing high quality printing services to large and small businesses in the greater Seattle area for over 30 years.
Throughout the years, he has developed many strong partnerships in the community, including one with The Friendship Circle of Washington. We are so thankful for this partnership and for the kindness and commitment Bruce has shown to Friendship Circle.