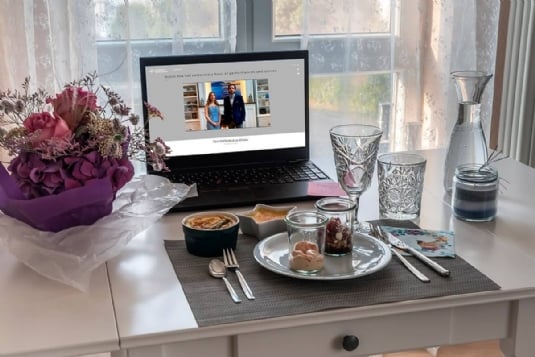 Every year, the Friendship Circle of Washington hosts a glamorous Gala Dinner at the Hilton downtown Seattle. As the most crucial fundraising event of the year, FCWA staff put in an incredible amount of time and effort to ensure that the benefit dinner is a memorable experience for all attendees. The energy in the room is electric as parents, teens and children with special needs whose lives are changed by our programs tell their stories.




Although this year's 16th Annual Heroes Gala Event can't be in person, our staff is putting in just as much blood, sweat and tears to ensure this year's event is just as entertaining and special as year's past. With 45-minutes of professionally produced video content that will have you on a rollercoaster of emotions, New York style deli platters and fine wine delivered to your doorstep, the excitement of a paddle raise and a raffle with highly coveted prizes, you won't want to miss out!




As our cause became even more pertinent in the time of COVID, due to a lack of support and daily structure for special needs children, our ability to provide spaces where they feel valued and connected to our community is greatly aided by the overwhelming generosity of our donors. From virtual playdates to music filled Sunday Circles, our organization and staff creatively pivoted our programs to prevent hundreds of children and teens from feelings of isolation and loneliness. By contributing to our Gala, you can help us hire more specialists and therapists so families currently on our waitlist can join our expanding programs. In order to keep up with our continued growth as an organization, we hope to reach our Gala 2021 fundraising goal of $500,000.

Inclusion and connection mean the world to us, and we are deeply grateful for our partners and supporters. A gift to Friendship Circle, helps to change our world into one in which people with special needs and their families experience acceptance and friendship as contributing members of society. If you haven't yet RSVP'd or donated to our Gala, please head over to www.FCvirtualgala.org to do so now!